How it all Began ...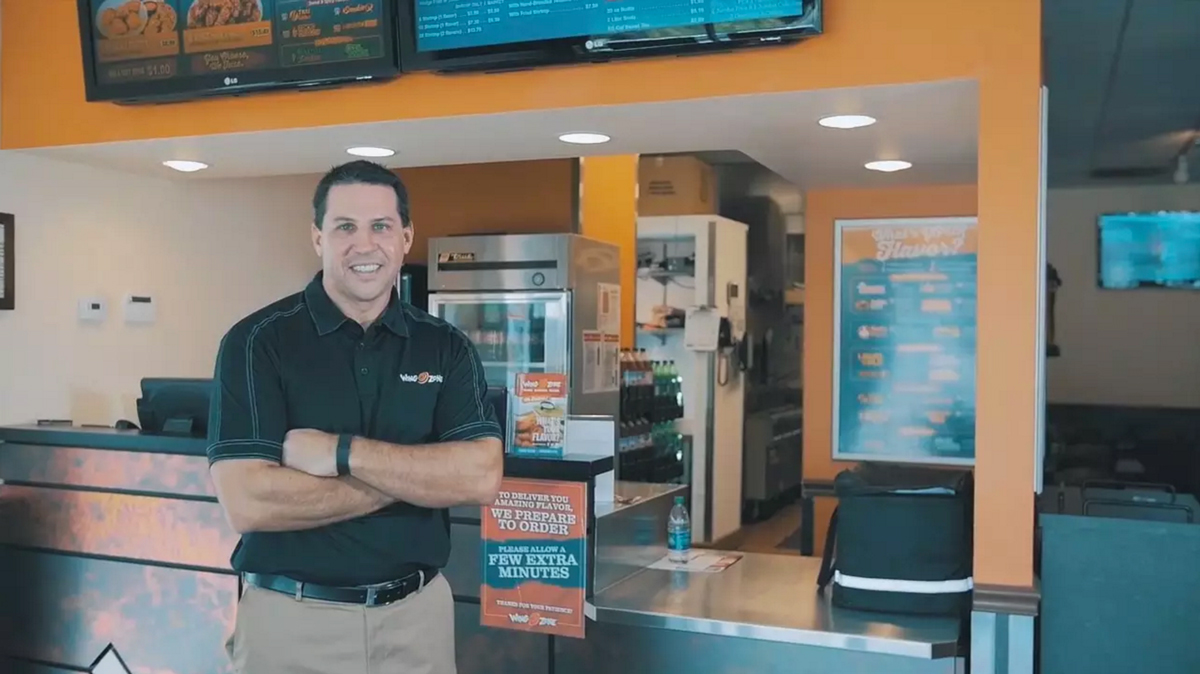 Matt Friedman discusses Wing Zone humble beginnings!
Watch Matt Friedman on OnBranding talk about how he and Adam Scott created Wing Zone and being an entrepreneur!
In 1991, on the campus of the University of Florida, Matt Friedman and Adam Scott had a dilemma…
…there was no alternative to pizza delivery for students studying late or suffering from the late night munchies. To fill this void, Matt and Adam developed the Wing Zone concept, and with it a great business opportunity.
A population of more than 40,000 students was an excellent place to test their theory. A business delivering authentic Buffalo Wings to the campus crowd would be a welcome change to students. Matt and Adam took over the kitchen of their fraternity house after hours and perfected their special sauces and techniques for preparing delicious wings. Any questions as to whether the concept would work were answered when they sold out their first two nights in business. Matt and Adam quickly outgrew the frat house and went on to open two storefront locations in Gainesville.
Today there are Wing Zone restaurants in Florida, Georgia, North Carolina, South Carolina, Alabama, Mississippi, Kentucky, Tennessee, Louisiana, Texas, Washington, Illinois, Missouri, New York, New Jersey, Ohio, Virginia, Wisconsin, Maryland, Colorado and California.